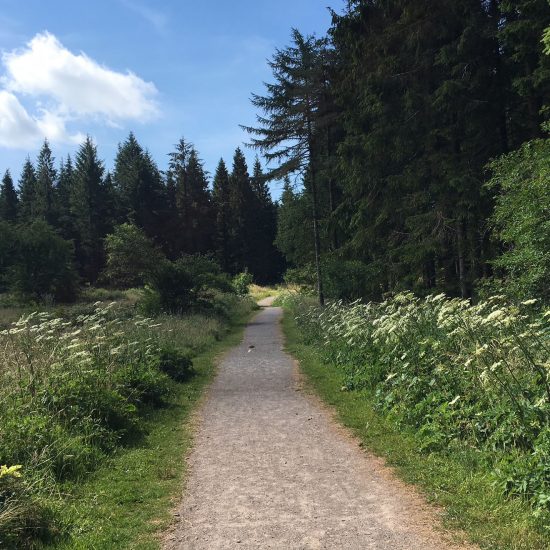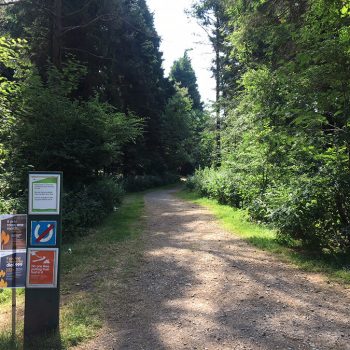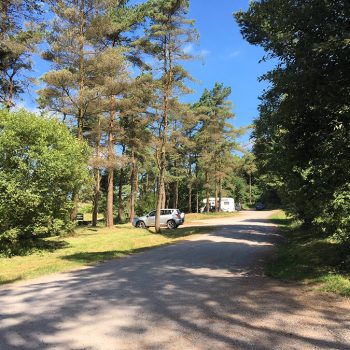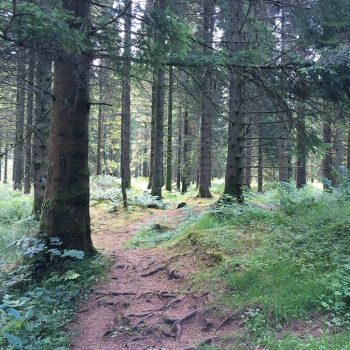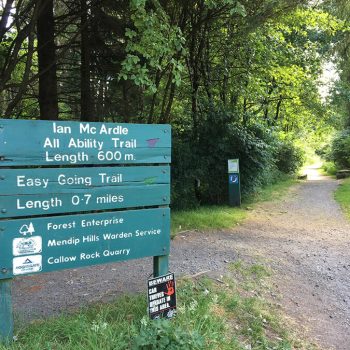 Stockhill Wood
Stockhill Wood is a wonderful, well looked after coniferous woodland within the Mendip Hills and very popular amongst dog walkers.
There's a free car park on site, from there, you can take a few different routes to explore the woods. There are 2 main routes that are signposted, the purple route is the All Ability Trail (600m) and the green one is the Easy Going Trail (0.7 miles). The all ability route is dedicated to Ian McArdle of the Cheddar Valley Access Group. He was a disabled man who loved Stockhill Forest and the Priddy Mineries opposite and inspired the trail's creation. However, there are many more trails to discover here!
The woods are exceptionally well looked after, with wide paths, picnic areas and benches to perch on. It's a very peaceful walk in a large area, so you may be walking for a little while before you and your pup see anyone else, even if the car park is packed when you arrive.
Stockhill Wood is a truly great dog walk for any time of year, it's magical when it snows (if you can get there!), glorious in spring when the wildflower fields start coming to life and, of course, it's amazing in autumn with the leaves covering the ground. In winter, the place is still so green with a layer of moss covering much of the woodland floor. Make sure you take wellies in winter, as it can get very muddy!
Adjacent to the woodland on its western side (across a minor road) is Priddy Mineries, a nature reserve of the Somerset Wildlife Trust. It has pools of water, which are brilliant for dogs that love a swim.
Even though there are signs that indicate horses shouldn't walk here, some riders still do take their horses here, so keep an ear out in case your pooch is scared of horses.
There aren't a lot of poo bins here, I only found one in the car park, so please stick and flick or take your rubbish with you until you can dispose of it in a bin.
View this post on Instagram
The history
'The ground reveals the rise and fall of lead mining over 2000 years. The Mendip Hills had rich veins of lead running just beneath the surface in seams. These seams or 'rakes' were dug and then reworked over generations as machinery and techniques improved. This activity has led to the industrial wasteland or gruffy ground of lumps, bumps and rock outcrops you see today.'
Address
Stockhill Wood
B3135
Wells
BA5 3AS
Parking
Free car park on site
Paws for thought
Horses sometimes on route - even though there are signs stating no horses
Pawfect partner
Leave a comment...
As this is a community website, please keep your comments helpful and positive, thanks!