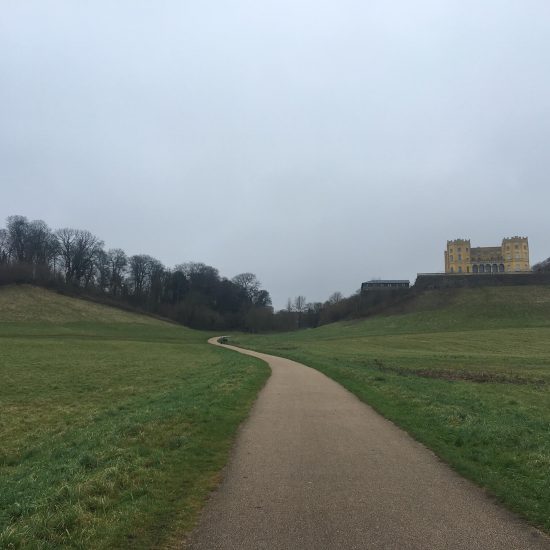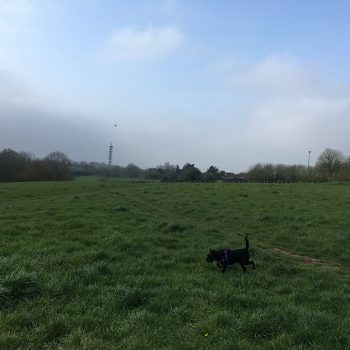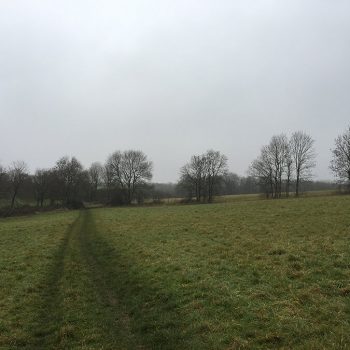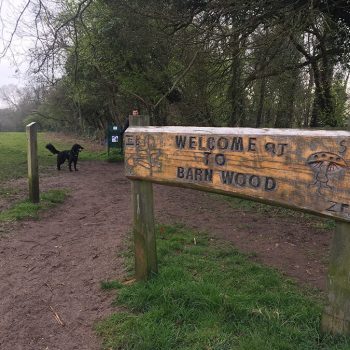 Stoke Park Estate
Stoke Park Estate is an extensive Grade II listed historic parkland in Stapleton. Most well known to Bristolians for the yellow Dower House that sits proudly on the hill as you drive down the M32.
It's an extremely popular dog walk, with so many areas to explore, you can visit again and again and find something different every time. The park has woodlands, extensive grassy fields, pond, fishing lake, sculpture trail and historic monuments so there's always something to see.
In spring, Barn Wood is carpeted with beautiful bluebells, and in Hermitage Wood and Long Wood, you can find the sculpture trail (great for kids!) They have recently moved goats into the park, located at Purdown Percy, but they are all fenced off and signs are there to warn dog walkers. Please note, that from Arpil 2020, cows will be introduced to the parkland.
The gradient of the area is hilly and there's some more rigorous terrain – great for exercising excitable dogs. Even though the park sits on the edge of the M32, it is protected from the M32 by fences and scrubland.
We would highly recommend stopping by Boston Tea Party in Cheswick Village after for some insanely good brunch and they are very dog friendly!
The park is large at 267 acres, so you can easily spend an hour to a few hours here. You can also walk from here to Eastville Park and Snuff Mills to have an extra long walk!
View this post on Instagram
The history
'The importance of this distinctive landscape was overlooked until the 1980s when garden historians recognised Stoke Park as the largest surviving example of the work of Thomas Wright (1711-86) – a 'polymath' now considered a leading 18th century landscape gardener. The house and gardens were re-modelled by Wright and Norborne Berkeley (1717-70) – the latest in a long line of Berkeleys to own the Estate. These two visionary men refined and embellished earlier works and laid out new gardens, terraces and complex woodland walks in addition to designing ornamental buildings and monuments. Wright continued his work after Norborne Berkeley died, under the patronage of his sister, Elizabeth, the Duchess of Beaufort. For a further two centuries, Stoke Park passed down through the Berkeley family.'
Address
Stoke Park Estate
Duchess Gate
Park Road
Stapleton
Bristol
BS16 1AU
Parking
Free on street parking. Romney Avenue is very close to the park. Or park on Long Down Avenue in Cheswick Village.
Paws for thought
Steep and ground can be boggy. Goats are fenced in at Purdown Percy.
Pawfect partner
Leave a comment...
As this is a community website, please keep your comments helpful and positive, thanks!