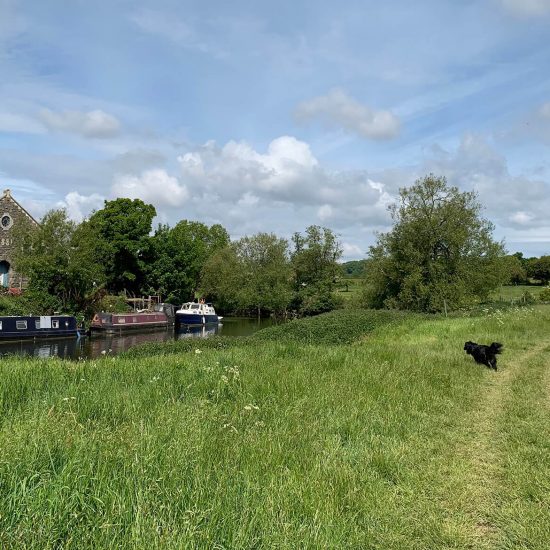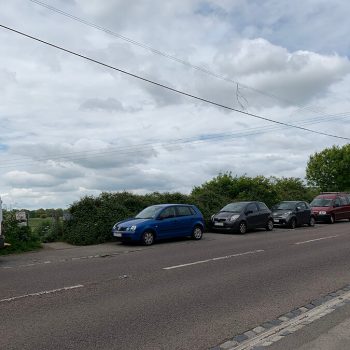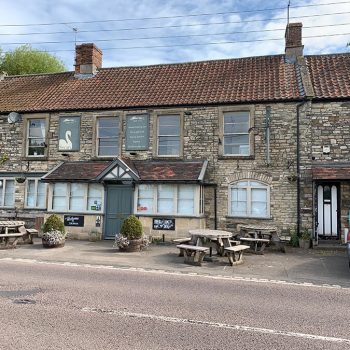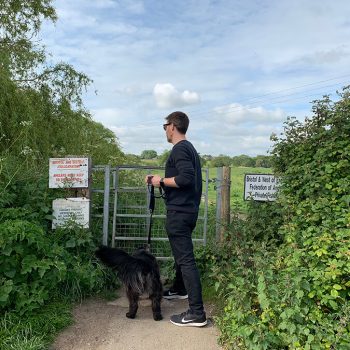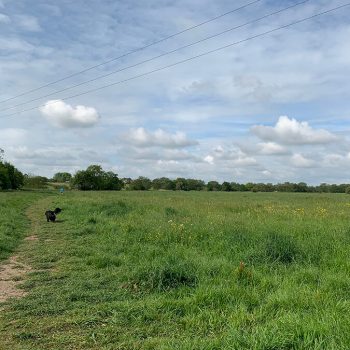 Swineford to Keynsham River Walk
An easy and beautiful stroll across flat fields from Swineford to Keynsham, along the River Avon. With no stiles, livestock or hills, this walk is peaceful and easy-going, perfect in the summer, especially with some great pubs to stop at along the way!
This walk starts opposite dog friendly The Swan Swineford pub, where there is a layby for some cars to park and footpaths signs. Walk through the gate and follow the clear path across the fields. You can follow this path however long you like, walking through fields, under the Bristol and Bath Railway Path, past the picnic area and beyond. We walked as far as Keynsham Lock – where you can stop for lunch or a pint at dog friendly The Lock Keeper, alternatively, you can keep walking along this path until you get to the old Cadbury Factory field, or even further!
Going back on yourself, you can either walk a linear route the way you came, or cross the field, heading towards the large house on the concrete road which turns into Monarch's Way. If you walk along Monarch's Way, there is an enclosed woodland you can explore called Meadow Wood. We carried along this footpath until we could join the Bristol and Bath Railway Path, then walked back to the River Avon to retrace our steps through the last few fields back to the car. If you do decide to walk along the Bristol and Bath Railway Path, please make sure dogs are kept on a very short lead, as cyclists pass quickly and sometimes too closely.
Dogs can swim in the water, but some areas are hard to get in and out of as they are steep and slippy, so please use your judgement if your dog likes swimming. There's a bank by the wooden bridge under the cycle path that's good for wild swimming as it's a bit sheltered and there's no drop-off.
This walk was almost 5 miles and took us about 2.15 hours.
View this post on Instagram
Address
The Swan Swineford
Bath Road
Swineford
Bristol
BS30 6LN
Parking
Small layby where a few cars can park, or if visiting the pub, you can use the car park at the rear
Paws for thought
Parking can be tricky, so make sure you get there early. There are numerous kissing gates on this path so it is not accessible. Cows might be in the last field during certain times of the year.
Pawfect partner
Leave a comment...
As this is a community website, please keep your comments helpful and positive, thanks!