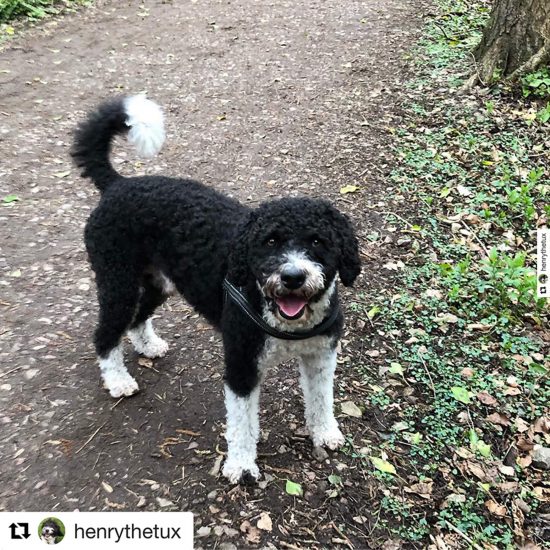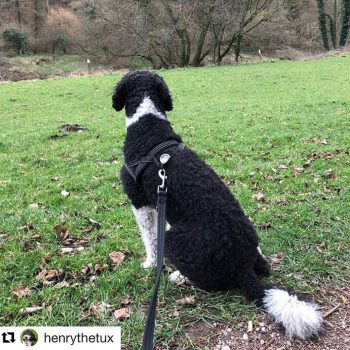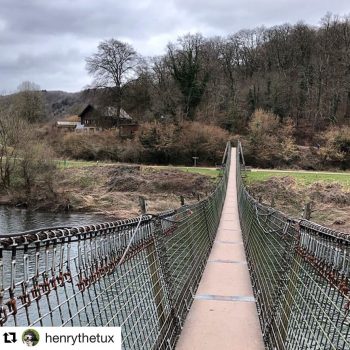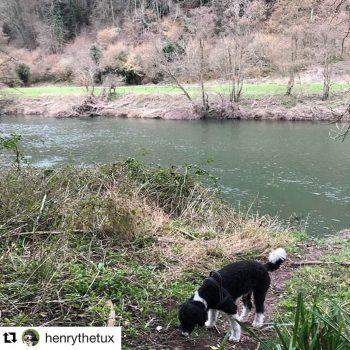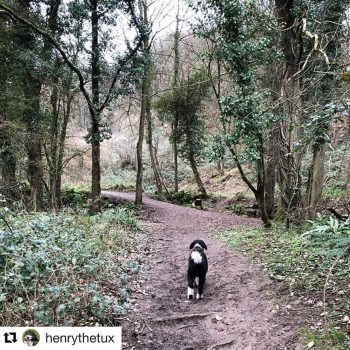 Symonds Yat River Wye Circular
IMPORTANT INFORMATION
During the floods in early 2020, the hand-pulled ferries were sadly damaged, so this may not be a circular walk until the ferries are operational again.
Symonds Yat is a great place for a dog walk and you could spend days here exploring the river, caves and woods! This walk details a fun hour's circular 3.5 mile walk around part of the River Wye, wondering through woodland, over a rope bridge into Wales and back on a ferry.
Walking directions
1. Begin at Ye Old Ferrie Inn – a beautiful riverside pub who are very dog friendly. We would recommend parking here if you plan to pop into the pub before or after your walk for some food and drinks (@henrythetux recommends some fab bacon sandwiches to start your journey!)
2. Start your walk where the lane branches into two before you reach the pub. You will need to walk along this road (Ferrie Lane) for a little bit until you can walk next to the River Wye. Follow this road until you walk past the Hand-Pulled Ferry Crossing (you can go on that later if you want!) There is a path near the end of the lane which will take you near the Wye River.
3. Follow the path, which will take you through woodland (Lord's Wood) and see some stunning views of the river. The walk is about 1.5 miles on each side of the river, so follow the path until you start seeing fields – this is the start of the Biblins Youth Campsite.
5. Soon after this, you will spot the rope bridge that takes you and your pup from England to Wales! It's great fun to walk over (definitely not scary).
6. Once you're back on the ground, walk back up north, so you're walking back in the direction you came from. Follow this path (the Peregrine Path) until you reach The Saracens Head Inn, where you can hop on the Hand-Pulled Ferry to the other side of the River, and walk the same way you started your walk. Alternatively, if the ferry at Ye Old Ferrie Inn is active that day, carry on up until you reach the ferry crossing at the pub.
This walk is highly recommended and great fun. It is about 1.5 miles on each side of the river, so about an hour or so in total to walk. You can even take your dog on a rowing boat from the pub! The boat is about £1.20 for humans but free for dogs!
View this post on Instagram
Address
Ferrie Lane
Symonds Yat West
Herefordshire
HR9 6BL
Parking
Free parking at the Ye Old Ferrie Inn (for customers) or there's a pay and display car park on the east side.
Paws for thought
Make sure the ferries are running. Please be aware that the River Wye can flood and burst its banks in continuous heavy rain.
Leave a comment...
As this is a community website, please keep your comments helpful and positive, thanks!