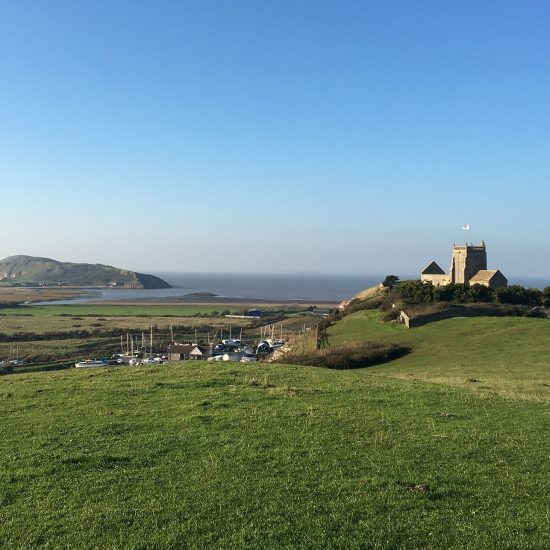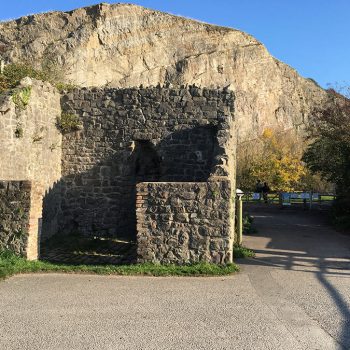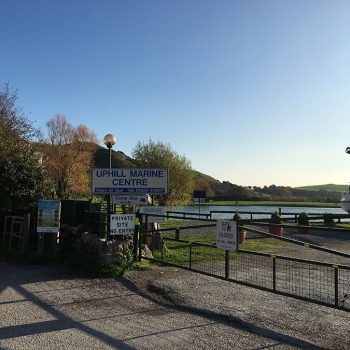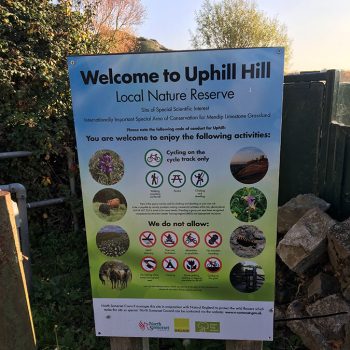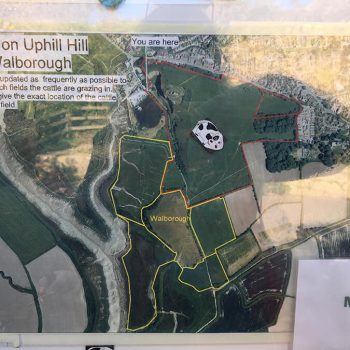 Uphill Hill Local Nature Reserve
Uphill Hill Local Nature Reserve offers panoramic views over Weston-Super-Mare and the Bristol Channel. The Nature Reserve is a 17 hectare site is owned by North Somerset Council and is popular with the local community. It's a perfect place to wander after a good walk at Uphill Beach, where you can you can hike up the grassy hill to see simply stunning views.
To get here, you can park at Uphill Wharf Cafe-Bar car park. The car park is small but free, so try to get there early to get a space. From the car park, walk towards Uphill Marina, where you will see a disused Lime Kiln, just beyond this are some entrance gates with lots of information boards. This is a good area just to stop and check if there are livestock in the field. When we went, there were sheep and cows so Bella stayed on the lead the whole time (she was tired from running around the beach though!)
Walk up the large grassy hill towards the beacon point, which has the ruins of the old windmill that may have been a stone watch tower in the 16th century. We would highly recommend walking up the steps to the top of the tower as you get amazing views to the Mendips, Bristol Channel and Weston-Super-Mare.
A short walk away is an old Norman church – St Nicholas' Church, dating from around 1080AD and consists of a tower, chancel and roofless nave. It is cared for by the Churches Conservation Trust and is in pretty good condition given its exposed aspect.
Uphill Hill Local Nature Reserve also has a small woodland, where you can park and come into the Nature Reserve from a different direction. There are a few spaces to park on Folly Lane, just off Uphill Way.
Finish off your walk by popping to Uphill Wharf Cafe-Bar for lunch, the cafe is super dog friendly, they even have Marshfield doggy ice cream!
Below is a map of our usual circular 2.3 mile walk around the beach and Uphill Hill Nature Reserve.
View this post on Instagram
Address
Uphill Hill Local Nature Reserve
Uphill Way
Weston-super-Mare
BS23 4XR
Parking
Small free car park at Uphill Hill Local Nature Reserve (BS23 4XR)
Pawfect partner
Leave a comment...
As this is a community website, please keep your comments helpful and positive, thanks!