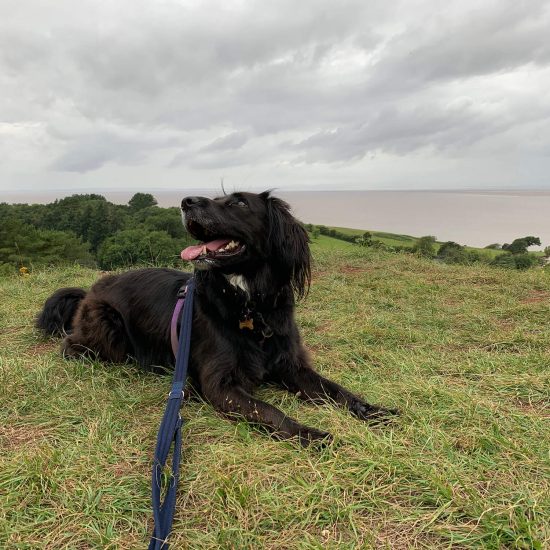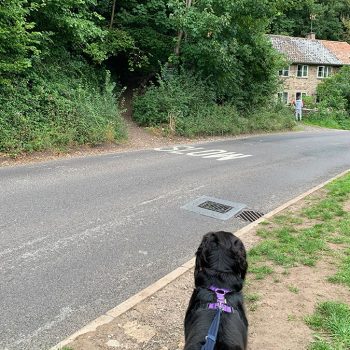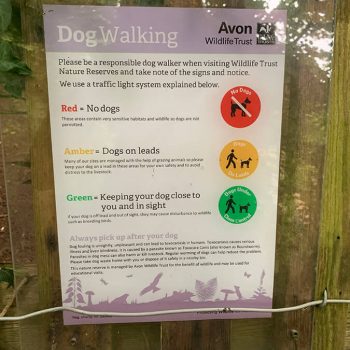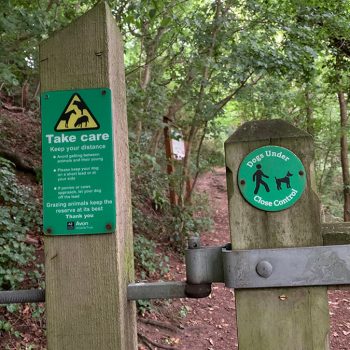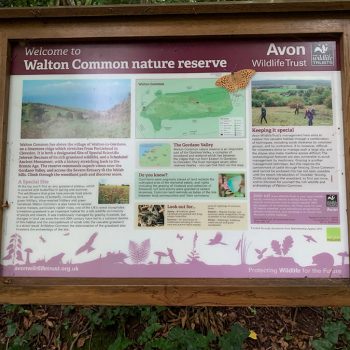 Walton Common
Walton Common is a popular spot for dog walkers, with open areas, pockets of woodland and excellent views of the Gordano Valley and across the Severn Estuary. The are is particularly famed for its wildflowers and butterflies.
There are a few things to be aware of if you're visiting with your pup:
Dexter cattle graze on the common most of the year, but luckily for about 3 months in the summer there are no cows.
There is quite a large cliff drop on on

e section of the walk, so please be super careful and keep dogs on lead when nearby (marked on map below). There are signs around, but take care.

There also appears to be a pheasant breeding site right on the edge of the woodland area, which is literately a few meters from the main path, so pheasants wander around outside the gate they're supposed to be enclosed in. We unfortunately didn't know this, Bella spotted some and ran for them, getting shocked by the electric fence

?

(we've glad no pheasants were harmed, but poor Bella!)
Despite these few things to be wary of, the walk is lovely in summer with lots of wildflowers, making the common very colourful, and is also very peaceful, with beautiful views (particularly at sunset). The incline is a bit steep up to the top, but there is a more gentle path option. The circular route took about 1 hour.
Want a longer walk? Extend this walk to the coast and walk along the coastal Gordano Round path to Layde Bay.
Address
Walton Common
Walton Street
Walton-in-Gordano
Clevedon
BS21 7AP
Parking
The entrance to the common is on Walton Street (BS21 7AP), between the last house in the Walton-in-Gordano and Clevedon Golf Club. There is space to park on the verge on the side of the road for about 10 cars. The entrance is a little bit hidden, but it starts on the opposite side of the road, in a patch of trees.
Paws for thought
Cattle graze on the common most fo the year (except summer usually). There is a cliff with a steep drop and a pheasant farm with electric fence near the main path.
Leave a comment...
As this is a community website, please keep your comments helpful and positive, thanks!