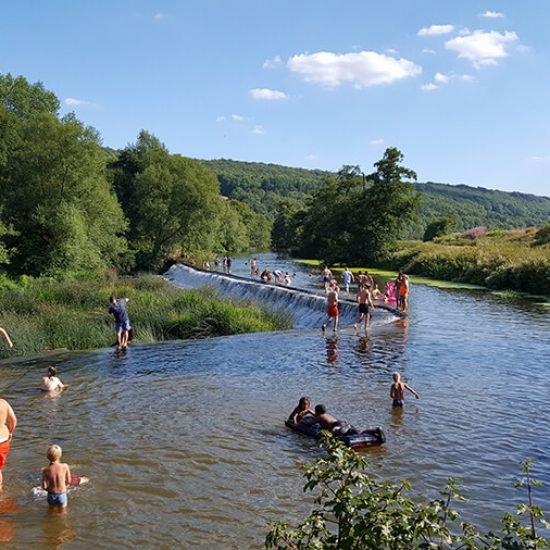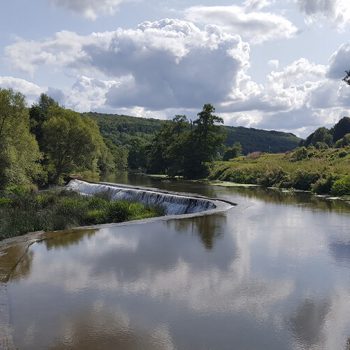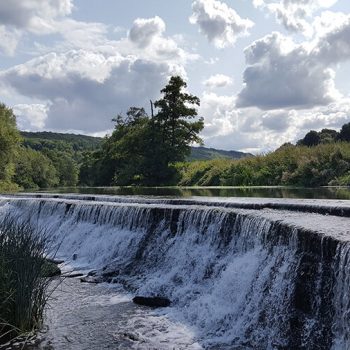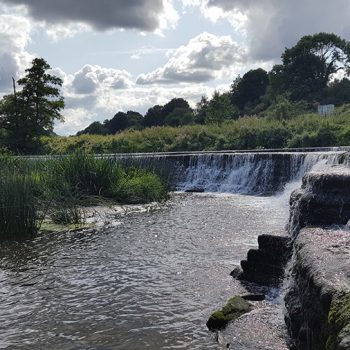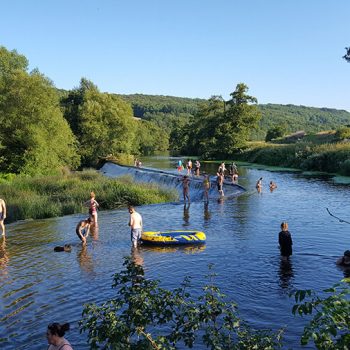 Warleigh Weir
Warleigh Weir is a stunning area of natural beauty just outside of Bath, with the River Avon meandering through the valley before cascading down the weir. It's one of the most popular outdoor swimming spots in this area of the country and people flock here every year to swim in the sun.
Warleigh Weir is extremely popular, particularly in summer, and there are some key things to know before you head over there:
There is no direct parking for Warleigh Weir, some people do park on the A36, but we would strongly advise against it as it is a very fast road and not safe. Instead, we recommend parking at pay & display Brassknocker Basin car park (BA2 7JD), walking along the Limestone Link trail, past the magnificent Dundas Aqueduct and making more out of your walk, the scenery is beautiful and worth it (about 40 minutes walk). The car park only has about 40 spaces, so make sure you get there early if travelling at the weekend. Alternatively, you can walk from Bathhampton, along the towpath to reach Warleigh Weir.
The land is privately owned, but there is a public right of way footpath through the field to the old ferry crossing, so please be considerate whilst on the land.
There are no facilities or bins, so you will need to take all your litter home with you (in 2020, the site was almost closed due to enormous amounts of litter left behind as well as anti-social behaviour).
Lots of people and dogs go swimming here, but please make sure it is safe before entering the water.
Warleigh Weir is cared for and owned by Johnny Palmer, who has set Warleigh Weir Project, to promote the sustainable use of the countryside with a view to engage people with the nature that surrounds them. He regularly updates the Warleigh Weir Facebook page, so you can see the latest news on the weir.
View this post on Instagram
Address
Warleigh Weir
Claverton
Bath
BA2 7BH
Parking
No direct parking for Warleigh Weir, instead it can be incorporated into a linear walk from Bathampton or Brassknocker Basin car park (BA2 7JD), along the towpath
Paws for thought
Bikes along the towpath. Make sure the water is safe before you or your dog swim. No bins on site, so please take all your litter home with you.
Pawfect partner
Leave a comment...
As this is a community website, please keep your comments helpful and positive, thanks!