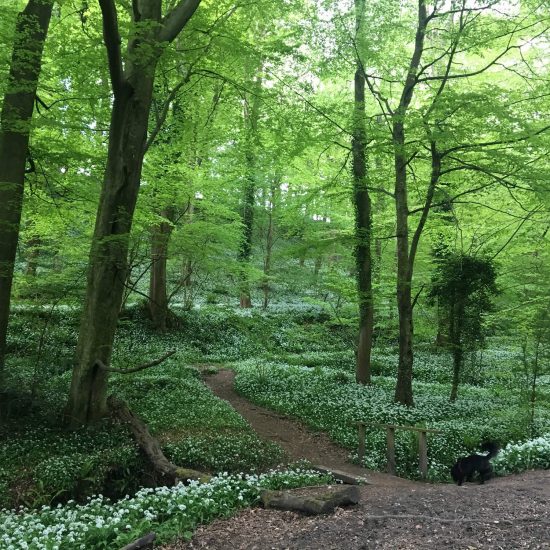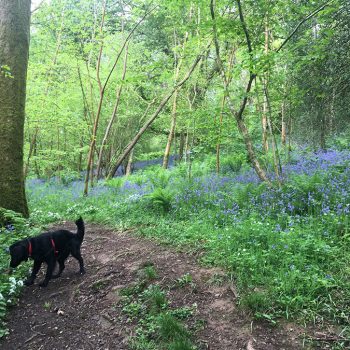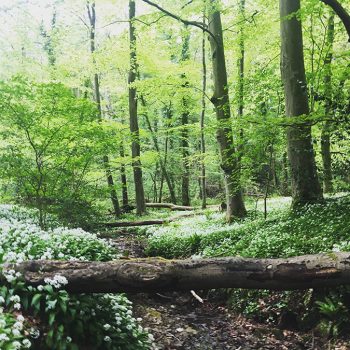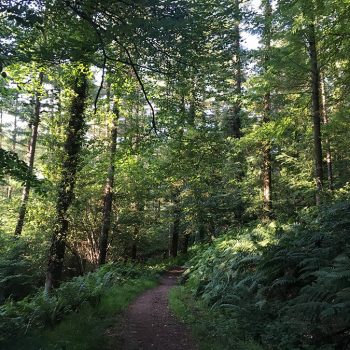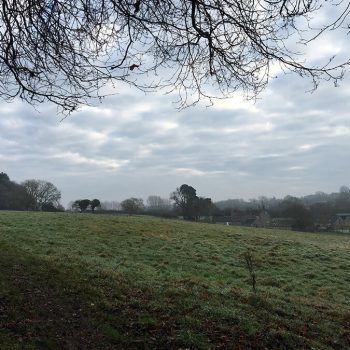 West Tanpit Wood
West Tanpit Wood is one of our (and Bella's) favourites walks. Although the circular walk does not take that much time, there are so many areas to explore and things to see in this magnificent woodland.
Parking just off Sandy Lane in Lower Failand, there is a car park that is signposted for West Tanpit Wood that hasn't been in use for years, but you can park just in front if there's room. From here, the bridlepath will take you through the woodland – veer off to the smaller path on the right after a few minutes walk. This will take you on a gentle slope down to Markham Brook.
The brook runs through most of the walk and is great for a doggy that wants to get their paws wet or race up and down the banks. In spring, the forest floor is covered with lush green garlic and bluebells spring up shortly after.
A short walk – approximately 1km distance, so will take about half an hour or less. But you can extend this walk into exploring the fields around.
View this post on Instagram
The History
'West Tanpit Wood is probably named so because Markham Brook was once used for leather tanning. The 1837 Tithe Map shows a tan yard located opposite Mulberry Farm. A tannery is believed to have existed here since Medieval times when it may have belonged to St Augustine's Monastery which also created the fish ponds at nearby Abbots Pool. The area was historically managed as oak woodland with hazel coppice. Oak was used to line tan pits where the animal skins were submerged in tanning liquor created by tannins leeched from the bark into water supplied by the brook. This treatment, which could last for up to a year, would make the hides soft and durable so they could be turned into leather goods. The small building next to the footbridge is an old pump house which provided power to transport water from the brook, via at set of lead pipes, to local buildings and troughs on the Failand Estate. The pump was in operation as recently as the 1950s.'
Address
Sandy Lane
Lower Failand
Bristol
BS8 3SH
Parking
Side area off road parking
Paws for thought
Horses use the bridlepath at the start and end of the walk
Pawfect partner
Leave a comment...
As this is a community website, please keep your comments helpful and positive, thanks!